Our Chaplains are often on the front line for identifying issues. They lend a sympathetic ear and can refer people to other services as appropriate. They provide practical, pastoral, and spiritual support to those in need.
Our Services
We offer pastoral, emotional and spiritual care following natural disasters and other situations of loss, grief or pain, by listening, supporting, encouraging and offering a helping hand.
Our chaplains are trained to bring a calm and compassionate presence to traumatised, grieving, injured or ill people, particularly those who have been caught up in emergencies and disasters. Bush Chaplains are committed to:
Recovery focus: As disasters subside, Chaplains are available to visit and spend time with those affected.
Standing alongside communities: Work alongside other agencies or community-based groups providing pastoral care and support.
Community gatherings and meetings: Provide support at community meetings.
Grief and loss education: Deliver training programs to communities on grief and loss for children, youth, and adults. For example, Seasons for Growth and Stormbirds for children and youth.
Our Chaplains also conduct Special Services such as ANZAC and Remembrance Day, as well as Baptisms, Marriages and Funerals!
Our Chaplains
For individual information on our chaplains, please select their image below or visit their page via the Meet Our Team menu.
Our Bush Chaplains regularly visit their regional communities, so if you would like someone to chat with, please contact them!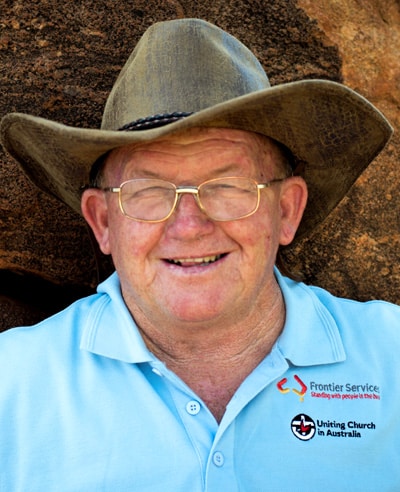 Mitch Fialkowski