Our History and Foundations
Legacy – John Flynn's Vision
Reverend John Flynn was a Presbyterian minister who founded the Australian Inland Mission (AIM) which later separated into Frontier Services and the Presbyterian Inland Mission, as well as founding what became the Royal Flying Doctor Service, the world's first air ambulance.

The purpose of the Australian Inland Mission was to minister to the spiritual, social and medical needs of people in the Outback.

– Royal Flying Doctor Service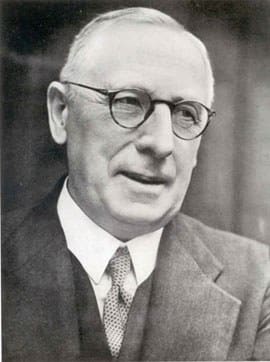 The work of the Australian Inland Mission (AIM) is continued today through the Uniting Church of Australia's Frontier Services and the Presbyterian Church of Australia's Presbyterian Inland Mission.
All of our Chaplains strive to honour John's legacy, and carry out his vision of providing a 'mantle of safety' for the people of the bush.
Frontier Services Bush Chaplains
Bush Chaplains fulfil a role that most people would struggle to do. Visiting people on properties for a cuppa and a chat, they are often on the frontline for identifying issues.
They lend a sympathetic ear and can refer people to other service providers as appropriate. They provide practical, pastoral and spiritual support to those in need.
Disaster Recovery Chaplain
This Mid-West position is a full-time Frontier Services Bush Chaplain placement within the Uniting Church in Western Australia.
It is jointly funded by the Synod of WA and Frontier Services, with a significant contribution by the Assembly Disaster Fund.
This placement was established in 2022, in response to the recovery effort following Tropical Cyclone Seroja.
A Disaster Recovery Officer has eight lines of operation:
Pastoral Care by providing systematic visitation to disaster affected communities
Sacramental Ministry
Psychological First Aid to all
A resource to local leadership
Networking to understand the issues
Help to develop community goals and objectives
Foster understanding and respect between first nation peoples and others
Work with other denominations
More information
For further information on our Bush Chaplains, please visit our Meet our Team page!