We are always on the lookout for volunteers!
Outback Links
Outback Links is our National Volunteer Program connecting volunteers with people in remote areas who could use a hand.
We place volunteers at properties and events where their presence is needed, supporting people in the bush and their communities.
People in the bush can feel overwhelmed and isolated. But it doesn't have to be that way.
By doing the small tasks they don't have time for, you can help. By showing up to their front door and spending time with them, you can help.
Anyone can join Outback Links as a volunteer. Whether it's painting a fence, fixing a shed or hanging around for a cuppa and a chat, you have something you can offer.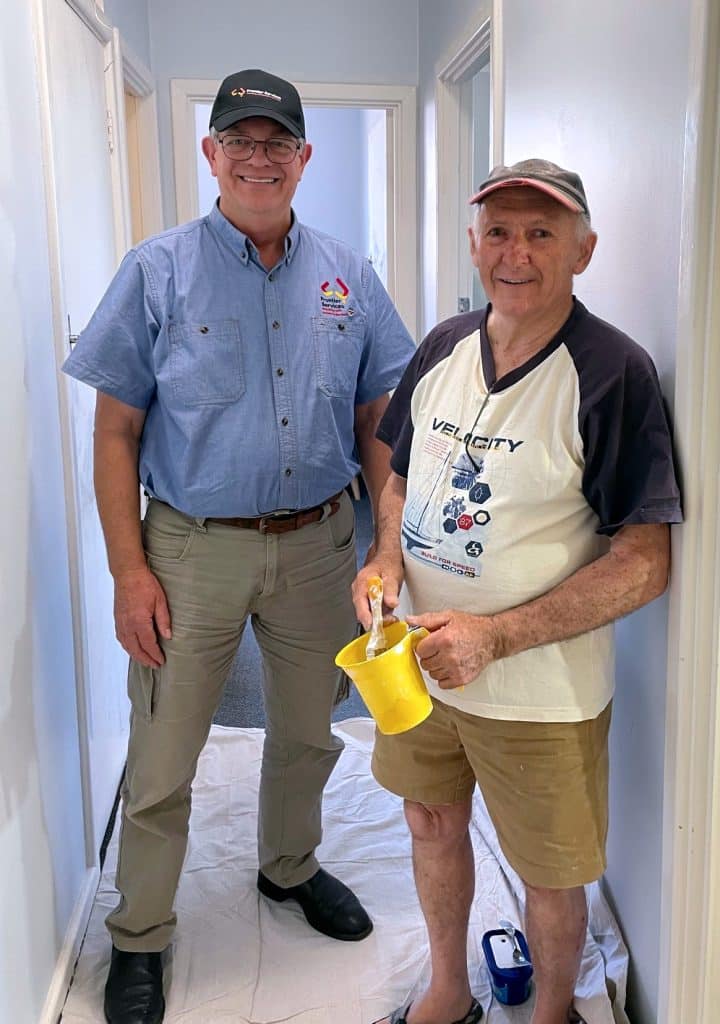 Whatever your background, there is a place for you on our Outback Links team. Register to be a volunteer today!
Photo: Outback Links volunteer, Ron Coster with Bush Chaplain David Jackson at Desert Blue Connect (DBC) in Morawa. Ron is a Kalamunda UC congregation member. He painted the inside of the house DBC use as their counselling rooms.