Hello!
I was ordained in the Uniting Church on 18 December 1978. I had parishes at Georgetown and the West Coast Patrol in Tasmania, Karratha and Maylands/ Mt Lawley in WA.
I initially joined the Australian Army in 1992 as a reservist, then full-time serving member from 1999 to 2015, retiring from the Army in 2019.
Chaplaincy has always been a calling for me. I undertook Inter-church Trade and Industry Mission (ITIM) chaplaincy to Telstra and Australia Post while living in Karratha, having trained with ITIM in Tasmania a few years before.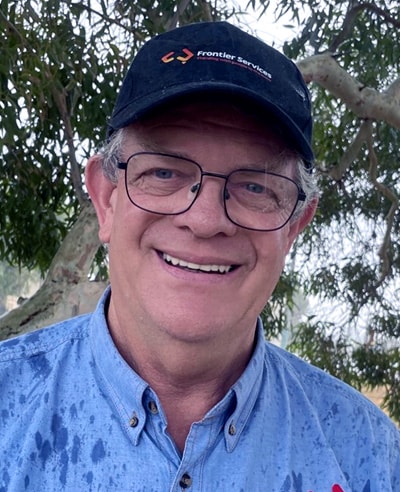 I am currently actively involved with the UCA Synod of WA as the convenor of the Disaster Relief and Community Recovery Working Group. In 2019 I was involved in the creation of the WA Disaster Recovery Chaplaincy Network, a partnership between the Council of Churches of WA and the UCA Synod of WA. I serve as the Senior Chaplain for WADRCN.
When I am not travelling in the Midwest, my home congregation is Margaret River Uniting Church in WA's South West.
In July 2022 I accepted a two-year placement as a Disaster Recovery Chaplain, serving the people of the Mid-West of WA.
I am married to Diane. We have three children who are all married, and all have two children.
My interests are playing golf, gardening and building.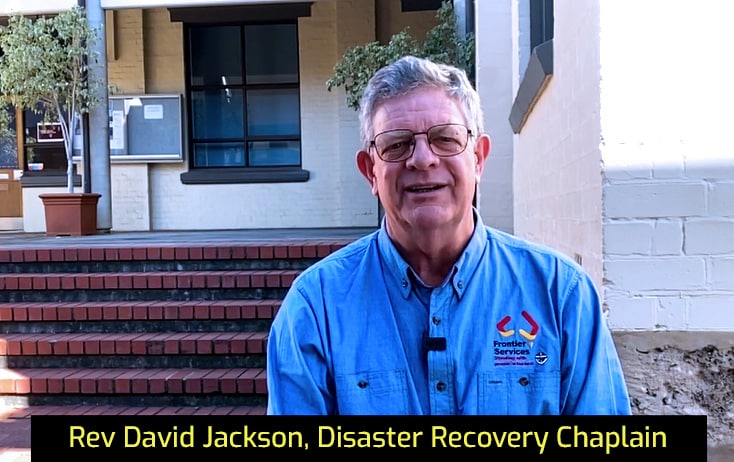 Contact details
Mobile: 0407-059-845
Email: david.jackson@wa.uca.org.au or davidj@frontierservices.org