Hello!
Over many years my family has grown familiar with me driving away from home in a cloud of dust to visit rural communities and farms. Raised on a farm, I have naturally gravitated to the rural life and for many years have lived and worked in rural communities, in the early days as a teacher, then as a Minister in several rural churches, as a school and hospital chaplain…and as a farmer for 39 years at Morawa. My family continue to farm there and east of Northampton.
A country person at heart and neither minding the dusty, winding roads nor the isolation, I now find myself a Frontier Services Bush Chaplain within the Midwest Region of WA.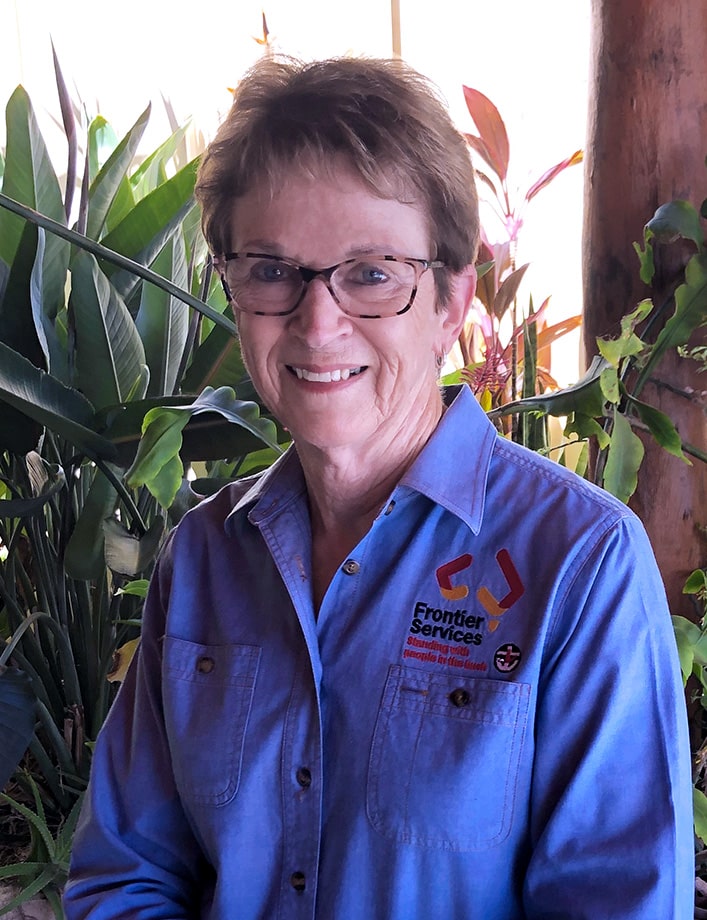 I visit the Shires of Northampton and Chapman Valley, including the towns of Northampton, Kalbarri, Yuna and Nabawa, and the localities of Binnu, Ajana, Ogilvie, Yalabatharra, Nanson, Port Gregory and Horrocks. At times, I visit Morawa and the City of Greater Geraldton.
When not travelling the vast roads of the Midwest I serve as an Honorary Minister to the Dongara Uniting Church – or you'll find me indulging in my passions of cooking, reading, and walking, or enjoying time with my children and gorgeous young grandies!
I love a coffee and a chat, lending a caring, respectful, and compassionate ear to all whom I meet, especially those who feel they have not been listened to. I offer pastoral, emotional, spiritual, and practical care as these communities and individuals recover from the devastating impact of Severe TC Seroja of April 2021 and support, encourage, and enable folk through other situations of loss, grief, injustice, vulnerability, or struggle… and I love to celebrate the happy moments of life!
I have been honoured to offer liturgical and pastoral services such as funerals, baptisms, blessings, prayer, etc.
Humbled by the grace and blessing which enable me to reach out, connect and walk with others in this place, I cherish the blessings others bring to my life.
No place is too far away, and nothing is too little to be noticed ~ If you would like to meet with me, please contact me.
Contact details
Mobile: 0419-943-194
Email: ericap@frontierservices.org